6 stage Arsenic/Fluoride Removal/chlorine multi stage Drinking water Filter USA
---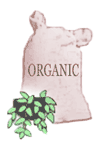 Premier 6 stage Arsenic/Fluoride Removal/chlorine multi stage Drinking water  - Filter Cartridge 10" x 2.5"

Water replacement Cartridge
In stages 1 and 6

,Water flows through pre and post one - micron filter pads (1 micron equals 1/25,000th of an inch), which remove suspended particles such as silt, sediment, cyst (Giardia, Cryptosporidium), sand, rust, dirt, and other un-dissolved matter.
In stage 2

, Water flows through special ,

activated alumina filtration.

 designed  for reducing Arsenic/Fluoride
In stages 3 and 4

,Water flows through a bed of media made of a special high-purity alloy blend of two dissimilar metals - copper and zinc (KDF-55D ®, and KDF-85D ®.) KDF is a major advancement in water treatment technology that works on the electro-chemical and spontaneous-oxidation-reduction (REDOX) principles. Chlorine is instantaneously and almost inexhaustibly oxidized. 


Tests on KDF/GAC cartridge have shown 99+% chlorine removal past 20,000 gallons of water. In comparison, carbon cartridges of comparable volumes drop below 90% effectiveness after only 4,000 gallons.




Kinetic Degradation Fluxion (KDF) is a high-purity copper-zinc formulation that uses a basic process known as redox (oxidation/reduction) to remove chlorine, lead, mercury, iron, and hydrogen sulfide from water supplies. Iron and hydrogen sulfide are oxidized into insoluble matter and attach to the surface of the media. Heavy metals such as lead, mercury, copper, nickel, chromium, cadmium, aluminum, and other dissolved metals are removed from the water by the electrochemical process. They are attracted to the surface of the media, much like a magnet. The media inhibits bacterial growth throughout the entire unit. In fact, it has been shown to be reduced up to 90%, eliminating the need for silver, which is commonly used in carbon-only filters (silver is considered a pesticide by the EPA and, as such, must be registered with them).




Is copper or zinc added to the water in any significant amount? On 2.3 ppm chlorinated water, <0.05 mg/l copper and only 0.46 mg/l zinc were measured. The EPA aesthetic levels are 1.0 mg/l for copper and 5.0 mg/l for zinc. Both zinc and copper are essential minerals for good health - the FDA recommends a daily intake of 15 mg of zinc and 2 mg of copper.
In stage 5

, Water flows through granulated activated carbon (GAC). GAC is universally recognized and widely used as an effective adsorbent for a wide variety of organic contaminants, such as chlorine (99.9%), chemicals linked to cancer (THM's, benzine) pesticides, herbicides, insecticides, volatile organic compounds (VOC's), PCB's, MTBE's and hundreds of other chemical contaminants that may be present in water causing bad taste and odors in your drinking water. Carbon is extremely porous and provides a large surface area for contaminants to collect. Carbon-only filters must also use their capacity for chlorine removal, resulting in a shortened life. They also may use a bituminous coal carbon, which is good at removing chlorine, but not as effective at removing chemicals. We use a high-grade coconut shell carbon that is most effective at removing chemicals. Coconut shell carbon provides a significantly higher volume of micro-pores than either coal, wood or lignite based carbon. As a result, it is more effective than other carbon types in removing trihalomethanes (THM's) and other chemicals from municipally supplied water. Since our REDOX media removes the chlorine before it reaches the carbon, the carbon capacity is not wasted on chlorine and is free to concentrate more effectively on organic contaminants.


Payment Methods: PayPal (Preferred)



Shipping Details: Please pay with PayPal for fastest delivery. Personal checks may be held until cleared.
All items ship via FEDEX GROUND /USPS/UPS GROUND within 3 business day of receiving payment,
however we are not responsible for transit time and delays.
Continental U.S. buyers pay shipping price listed.
Alaska, Hawaii,Puerto Rico, others island etc and A.P.O. addresses, please contact us for a shipping quote and availability before bidding.
*Shipping & Handling is NOT just postage.
It includes the time, effort & materials associated with the preparation & arrangement of shipment. 
We do not inflate shipping rates, however in order to save you money we will gladly combine shipping on orders with more than one item whenever possible. eBay checkout automatically combines the shipping charges. Please contact us with any questions.

Uncompromising Quality Water Systems
We are committed to bringing you the best water system you can buy at the most competitive prices. We have years of experience crafting our solutions for specific water sources in California. Our whole house water systems is designed to give you the best water quality from every faucet in your home. 
Setting ourselves apart from the competition, we use a three stage water system to clean, soften, and purify your water. A whole house filter, softener, and a reverse osmosis system. Our products are highly efficient, requiring very little maintenance, and come with lifetime technical support. 
Combining state of the art products at the industry's most competitive prices, we are determined to achieve 100% customer satisfaction, and assure you of an excellent  water system that will last for years of trouble free service. 

PREMIER WATER SYSTEMS
18354 3/4 SOLEDAD CANYON ROAD
SANTA CLARITA CA 91387
661 575 0033-PHONE
STORE HOURS : MONDAY TO FRIDAY 10AM TO 5PM.
WEEKEND BY APPOINTMENT ONLY.
PUBLIC IS WELCOME.
| | |
| --- | --- |
| | |


---
Share this Product
---
More from this collection