Premier Home Counter Top Reverse Osmosis Alkaline Water Filter System USA 100
---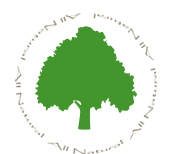 Premier Home Counter Top Reverse Osmosis Alkaline Water Filter System USA 100

FOR SALE!!
PREMIER COUNTER TOP REVERSE OSMOSIS HOME WATER FILTER SYSTEM WITH ALKALINE IONIZER FILTER
GREAT SYSTEM
Multi Stage Reverse Osmosis water system easily connect to the Kitchen Faucet.
This system come with the following.
1 stage Sediment Water filter
2nd stage inline carbon Filter
3rd stage Reverse Osmosis Element/Membrane 100 GPD for better flow
4th Stage Alkaline Ionizer with ORP negative mineral
Acid-Alkaline Balance 
Proper Health starts with the correct acid-alkaline balance in your body. The pH level (acid - alkaline measurement) of our internal fluids affects every cell in our bodies. Extended acid imbalances of any kind can overwhelm your body, and lead to health complications.  
Just as the body regulates its temperature in a rigid manner, so will it manage to preserve a very narrow pH range - especially in the blood. As a matter of fact, the body will go to such great lengths to maintain a blood pH of 7.365 that it will even create stress on other tissues, body systems, and organs to do so. Chronic acidity will interrupt all cellular activities and functions - it interferes with life itself. 
When the pH of the body gets out of balance (too acidic), we may experience low energy, fatigue, excess weight, poor digestion, aches and pains, and even more serious disorders. 
The cycle of acidity begins primarily as a result of three things: 
1. Ingesting acids. Eating too many acidifying foods like processed sugar, meats, dairy, coffee, alcohol, etc. Create an acid ash in the body. These acids can overload the body's ability to neutralize them.
2. Creation of acids. Pathogens and microforms create acidifying toxins in the body. As the body becomes more and more acidic, bad bacteria, yeasts and other microforms proliferate in the body. Since these organisms are living, they eat as well as create resulting toxins. These toxins are often very acidifying. 
3. Improper elimination of acids. Not all acids are the same; some are weak and some are strong. Weak acids like citric acid are much easier to neutralize than strong acids like uric acid. The body uses many systems in order to buffer acids including breath, mineral reserves, and fat. When the body's buffering systems become compromised, excess acids build up.  
The process of reestablishing  acid-alkaline balance begins with proper diet and nutrition. This includes eating alkalizing foods (vegetables, low sugar fruits, etc.), super hydration (drinking plenty of alkaline water that is ionic and structured), and proper supplementation.  
5th Stage Carbon inline for Taste and odor reduction
with Filter spout
Diverter valve for Feed water
SEE TANK ADD ON
eBay item number:
280832172518


Payment Methods: PayPal (Preferred)



Shipping Details: Please pay with PayPal for fastest delivery. Personal checks may be held until cleared.
All items ship via FEDEX GROUND /USPS/UPS GROUND within 3 business day of receiving payment,
however we are not responsible for transit time and delays.
Continental U.S. buyers pay shipping price listed.
Alaska, Hawaii,Puerto Rico, others island etc and A.P.O. addresses, please contact us for a shipping quote and availability before bidding.
*Shipping & Handling is NOT just postage.
It includes the time, effort & materials associated with the preparation & arrangement of shipment. 
We do not inflate shipping rates, however in order to save you money we will gladly combine shipping on orders with more than one item whenever possible. eBay checkout automatically combines the shipping charges. Please contact us with any questions.

Uncompromising Quality Water Systems
We are committed to bringing you the best water system you can buy at the most competitive prices. We have years of experience crafting our solutions for specific water sources in California. Our whole house water systems is designed to give you the best water quality from every faucet in your home. 
Setting ourselves apart from the competition, we use a three stage water system to clean, soften, and purify your water. A whole house filter, softener, and a reverse osmosis system. Our products are highly efficient, requiring very little maintenance, and come with lifetime technical support. 
Combining state of the art products at the industry's most competitive prices, we are determined to achieve 100% customer satisfaction, and assure you of an excellent  water system that will last for years of trouble free service. 

PREMIER WATER SYSTEMS
18354 3/4 SOLEDAD CANYON ROAD
SANTA CLARITA CA 91387
661 575 0033-PHONE
STORE HOURS : MONDAY TO FRIDAY 10AM TO 5PM.
WEEKEND BY APPOINTMENT ONLY.
PUBLIC IS WELCOME.
| | |
| --- | --- |
| | |


---
Share this Product
---
More from this collection