Premier LIGHT COMMERICAL Reverse Osmosis Alkaline filter 200 GPD 14/11 GAL TANK
---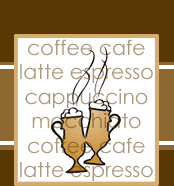 Premier Reverse Osmosis with Alkaline filter 200 GPD 14 G tank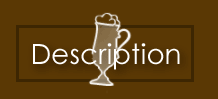 LIGHT COMMERCIAL REVERSE OSMOSIS WATER FILTER SYSTEM.
Great Compact Reverse Osmosis with up to 200 GPD (gallon per Day) system.
This system comes with A booster pump for better quality of water production.
This is a 6 Stage System with up to 200 GPD membrane
1 stage Sediment Filter 5 micron.
2nd Stage KDF55/GAC filter
KDF is a technology that uses electro-chemical oxidation to neutralize harmful chemicals in the water. Another words, KDF chemically changes contaminants, and they become harmless to our body.
KDF filters consist of high-purity copper-zinc granules. When impure water containing dissolved oxygen, minerals and organic materials enters filter, the copper becomes the cathode and the zinc becomes anode. As the water passes through the filter, electrochemical reactions take place, which remove the hostile contaminants. For instance, KDF changes harmful chlorine to a chloride - a substance, which does not affect our body's system. KDF filters do not plug up.
KDF process media are 100 percent recyclable and contain no chemical additives. Hospitals, restaurants, municipal water treatment facilities, and homes rely on KDF process media to safely reduce or remove chlorine, iron, hydrogen sulfide, heavy metals, and bacteria from their water.
KDF filters can also get rid of a good portion of bacteria. They can control microorganisms in two ways. The first is a by-product of ther process called "redox"; the exchange of electrons sets up an electrolytic field in which most microorganisms can't survive. Second, the process of forming hydroxyl radicals and peroxides from some of the water molecules interferes with the microorganisms' ability to function.
KDF filters are capable of cleaning water from a large percentage of the following contaminants: KDF Removes:
Chlorine
Chloramine
Iron
Bacteria
Algea
Fungus
Hydrogen sulfide
Most heavy metals (including rock groups)
3RD STAGE WILL BE CABON BLOCK FILTER
4TH STAGE WILL BE 200 GPD Low pressure MEMBRANE
5TH PREMIER INFRARED MULTI MEDIA ALKALINE FILTER RAISE pH LEVEL AND REDUCE ACIDIC IN YOUR WATER GREAT FOR COFFEE/TEA TASTE AND GREAT FOR HEALTH
6TH INLINE CARBON FILTER FOR GREAT TASTE
THIS UNIT ALSO COMES WITH 14 GALLON TANK WITH STORAGE CAPACITY OF 11 GALLON
THE UNIT IS FRAME MOUNTED
COMES WITH 1/4" TUBING (COLOR CODED) FOR EASY INSTALLATION
HOUSING WRENCH
FEED WATER ADAPTER
DRAIN VALVE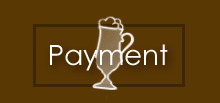 Payment Methods: PayPal (Preferred)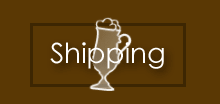 Shipping Details: Please pay with PayPal for fastest delivery. Personal checks may be held until cleared. All items ship via FEDEX GROUND /USPS/UPS GROUND within 3 business day of receiving payment, however we are not responsible for transit time and delays. Continental U.S. buyers pay shipping price listed. Alaska, Hawaii, and A.P.O. addresses, please contact us for a shipping quote and availability before bidding. *Shipping & Handling is NOT just postage. It includes the time, effort & materials associated with the preparation & arrangement of shipment. We do not inflate shipping rates, however in order to save you money we will gladly combine shipping on orders with more than one item whenever possible. eBay checkout automatically combines the shipping charges. Please contact us with any questions.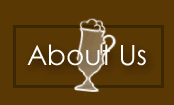 Uncompromising Quality Water Systems
We are committed to bringing you the best water system you can buy at the most competitive prices. We have years of experience crafting our solutions for specific water sources in California. Our whole house water systems is designed to give you the best water quality from every faucet in your home.
Setting ourselves apart from the competition, we use a three stage water system to clean, soften, and purify your water. A whole house filter, softener, and a reverse osmosis system. Our products are highly efficient, requiring very little maintenance, and come with lifetime technical support.
Combining state of the art products at the industry's most competitive prices, we are determined to achieve 100% customer satisfaction, and assure you of an excellent water system that will last for years of trouble free service.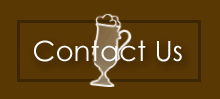 PREMIER WATER SYSTEMS
18354 3/4 SOLEDAD CANYON ROAD
SANTA CLARITA CA 91387
661 575 0033-P
661 310 3248-F
Certain images and/or photos used in this template are the copyrighted property of designedtoat.com and are being used with permission under license.

| | |
| --- | --- |
| | |


---
Share this Product
---
More from this collection